Welcome!
Leadership requires the passion, vision, integrity, and experience to create an ethical and effective organizational culture. True leaders inspire and motivate individuals to strive for excellence and continually improve and innovate.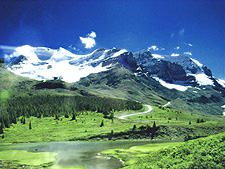 It is vitally important that ethical decision-making, hiring and promoting the best, delivering excellence, and building long-term value are the core principles which guide all management actions. Values such as trust, honesty, integrity, fairness, reliability, pragmatism, and excellence must be continually exemplified, supported and rewarded at all levels of an organization. - Chris Banescu
Latest Blog Posts
---
In Focus
Jan 23, 2014 - by Chris Banescu
The realization that something is not right with our lives can manifest itself in various ways. A feeling of emptiness, a bothersome disquiet, or a strange pain, like a deep sadness or a heartache, gradually or suddenly begins to trouble our souls. We feel guilty, anxious, unsatisfied, stressed, or sad even in moments when we ought to be at peace and carefree; when we should be relaxing or enjoying ourselves. For some this pain is only a vague discomfort. For others, including yours truly, the pain can often be intense and unrelenting; sometimes lasting for long stretches of time.
I discovered the reason for this mysterious affliction in the book First Things First, written by Stephen Covey, Roger Merrill, and Rebecca Merrill. They describes this particular grief as the "pain of the gap," the gap we sense between the compass and the clock in our lives. Every time we don't put first things first, when we fail to follow our calling and vocation and focus on the most important things in life, our conscience warns us that something's not right and corrective measures and proactive actions are required.
The book employs the metaphor of the compass to describe what is most important and valued in our individual lives. The compass represents our specific calling, values, vision, most cherished relationships, principles, and mission in life. It embodies the core reason and meaning of our existence.
---